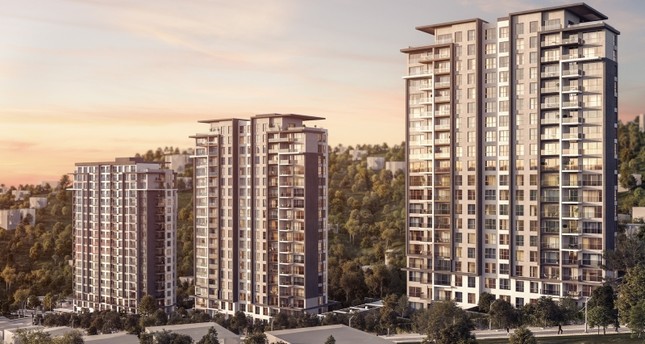 Turkish property sales to foreigners recorded a 62.5% increase in May compared to the same period of last year, according to data by the Turkish Statistical Institute (TurkStat).
Foreigners purchased a total of 3,952 housing units in May, TurkStat said.
Istanbul was the leading city with 1,734 properties sold, followed by the Mediterranean holiday resort of Antalya with 850 units sold, while capital Ankara ranked third with 216 units sold.
Official data showed that Iraqis topped the list of buyers in May with 594 properties, followed by Iranians and Russians with 509 and 285 units, respectively.
The institute noted that 33,765 houses across the country were sold for the first time while the rest were second-hand sales last month.
The mortgaged house sales amounted to 5,231 — going down 85.8% year-on-year — with a 6.4% share of all sales in May.
Meanwhile, overall sales were down 31.3% compared to same period last year with 82,252 properties sold across Turkey, the data showed.
Istanbul once again had the highest share of the overall sales with 15,895 units, followed by 8,240 sales in Ankara and 5,091 in Antalya.
Last year, over 1.37 million property sales were recorded in Turkey while around 650,000 of them were newly-built houses.
["source=dailysabah"]