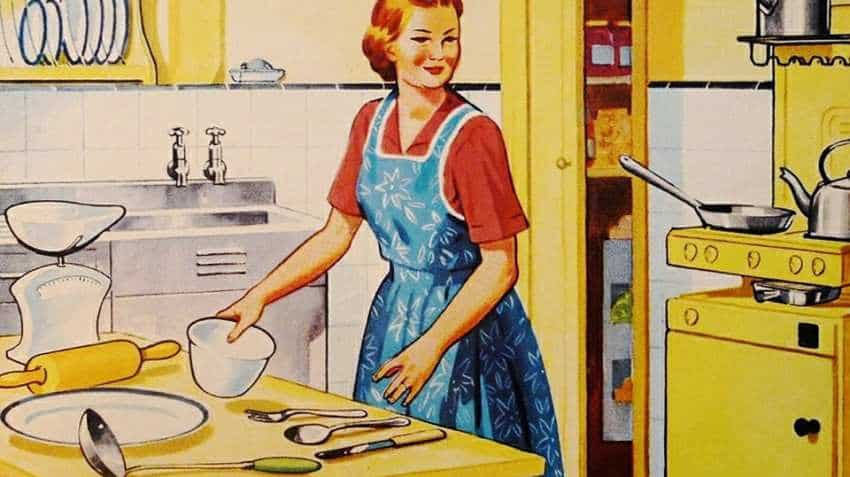 In today's connected world where technology affords us more flexibility, many of the housewives and moms are looking for home-based businesses. With expenses getting high, the women are keen on earning more money by utilising their spare time doing home business. Home-based businesses come in a wide variety of forms. Here we take a look at five home-based businesses that will hardly cost anything but make you financially independent.
Home tuitions:  In today's time, education is a primary need. Most of the parents do not depend upon the schools for their child's knowledge development. Some parents also avoid outside classes as they feel that every child does not get the same importance in the classes as compared to home tuitions. If you have the knowledge, teaching and learning skills, giving home tution could be a good idea. Initially, you can start with a few students. Later, with growing demand, you can even open your own coaching class in future. Expected earnings are minimum Rs 5000 to Rs 10,000 per month and it may increase further.
Cooking classes (Online or Offline): If you are good at cooking then you have many options to turn this hobby into a profession and earn a good amount of money.
1. You can open cooking classes at your place as a part-time job and can earn sitting at home.
2. You can also open a cooking class online on Youtube and earn well you don't have to arrange anything for online classes as a youtube channel is only enough.
Expected earnings vary as it depends on the number of students but we can assume Rs 10,000 per month or more.
Babysitting/ Playgroup: In today's time, as most of the parents are working, the issue they face is of taking proper care of their children. For that, they search for a babysitter who takes proper care of their baby, and this is the way you can earn well and be at home at the same time. You just have to care for the baby for the given hours and you can be paid well. Expected earnings is Rs 10,000 and above.
Chocolate/cake making: Chocolate making and cake making is an evergreen home-based low investment business idea. You will need a licence of a food manufacturer from FSSAI. In this business, you can make chocolates and cakes at home and sell it to customers. To increase the sale of your products, you can also approach shopping malls or local grocery shops near you. Expected earnings are Rs 5000 and above.
Tiffin service: This one is the most famous of all if you have good quality cooking style. You can start up a dabba service for workers and students. This business is most famous in metro cities, and most of the people love homemade food so this is the best option for you to use your time and hobby in a good way and earn good amount of money.  Expected income is Rs 20,000 and above
["source=zeebiz"]